The Squeaky Clean Vault
LIMITED EDITION VAULT OF SIX NEW SQUEAKY CLEAN SHADES
A complete Squeaky Clean Liquid Lip Balm wardrobe featuring 6 exclusive, limited edition shades.
Exlusive to COW parfymeri och Selfridges.
Introducing the Squeaky Clean Liquid Lip Balm Vault, a wardrobe inspired by Gucci's favorite go-to shades. Cushion lips with weightless, "juicy" nourishment to hydrate and protect lips. Naturally derived pigments, squeaky clean ingredients, and an innovative gel-oil system impart a pillowy translucent sheen. This set of 6 new and exclusive shades can be worn alone, or paired together to elevate your look.
Behind the shades:
· Ma Biche - meaning "my doe" in French; a bright festive red
· Lou Lou - a French term of endearment; a perfect plum
· Biscuit - inspired by our best-selling Face Trace Contour Stick shade; a sparkling tawny beige
· Rudey Nudey - a cheeky English phrase; a naked mauve
· Pärla - meaning "pearl" in Swedish; a sparkling cool champagne
· Snowy - named after Gucci's favorite pup; a sparkling silver iridescent
Each Squeaky Clean Liquid Lip Balm is full size and contains 6.5ml.
You may also like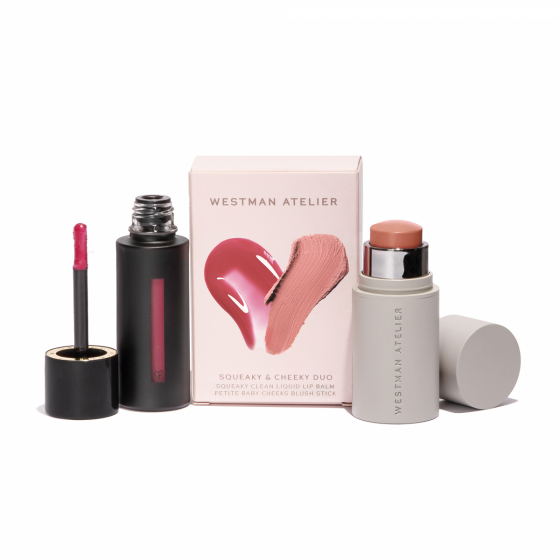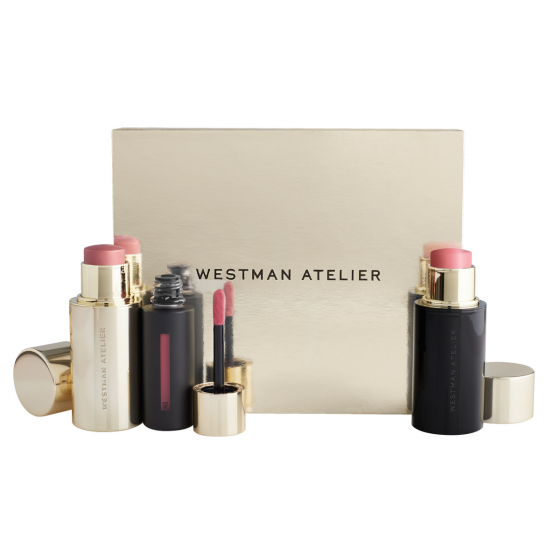 More from Westman Atelier
Betyg